A Hoax History of a Garden Mystery
On a weekend in the summer of 1917 two girls, one a former art student, borrowed a camera from one of their fathers. A scandal began when they claimed that they had seen fairies at the bottom of their garden. They backed up their claims with photographic evidence of themselves posing with the fairies and gnomes they adamantly argued were in existence.
These photographs of the Cottingley Fairies eventually came to the attention of the national press and a public debate ensued, snowballing the case into a famous mystery. News coverage was vast and responses diverse. Sir Arthur Conan Doyle, the creator of Sherlock Holmes, was among the believers. In 1920 The South Wales Argus warned that "The day we kill our Santa Claus with our statistics we shall have plunged a glorious world into deepest darkness".
On a weekend in the summer of 2004 two girls, both former art students, arrived to install their work for The Garden of Earthly Delights exhibition. A scandal began when they claimed that they had seen small figures from the park's history at the bottom of the walled garden...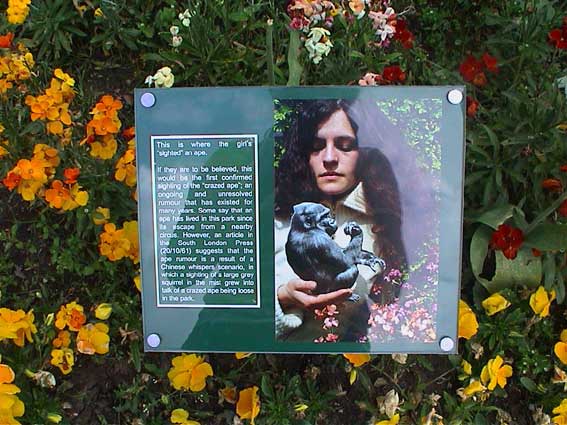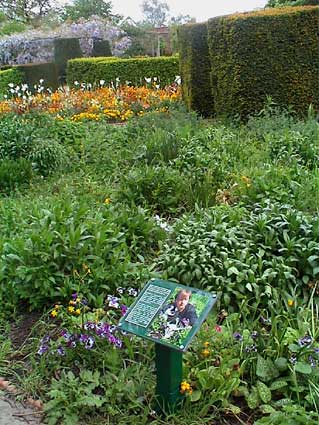 ...Thomas Bristow, the man behind securing the park for public use, who "expired on the ground" at the formal opening in 1892....
...the 'dangerous ape' that was the subject of many sightings in Brockwell Park in the 1960's...
...the light aircraft which was stolen from Biggin Hill in 1973 and was later found crashed in the park .....